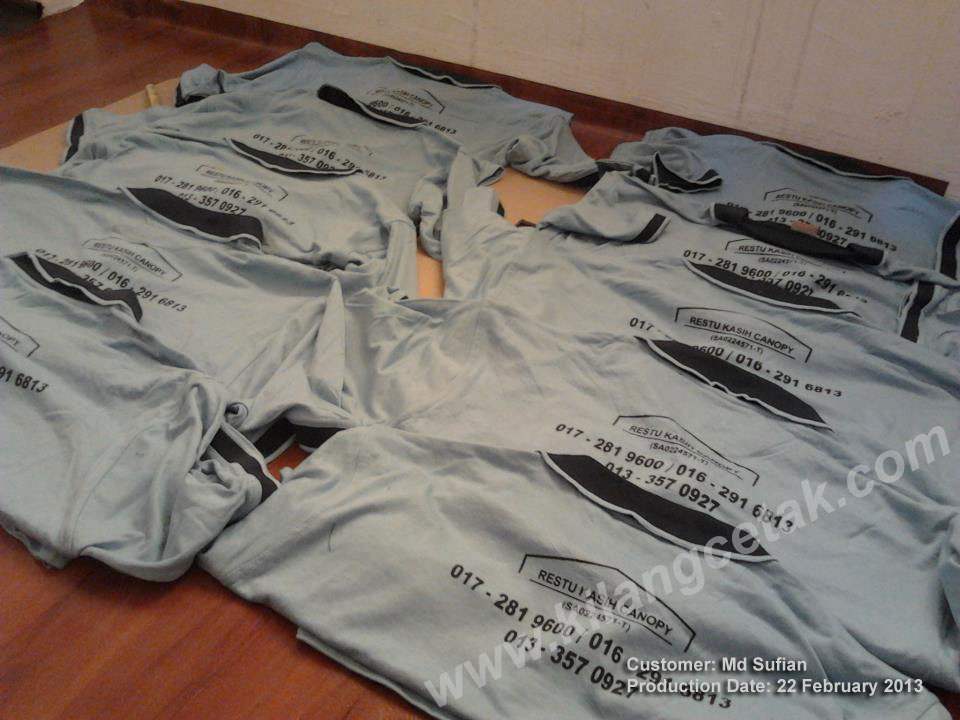 After few years of development, our t-shirt printing department has awaken.
These days, you could see some off people wanted to order their t-shirt in small quantities. It quite difficult to find shops that want to take the order. If there is one, it might be a bit expensive; around RM20.00-RM25.00 for 1 side 1 color print.
For that, you might need to keep our number so if you wanted us to solve your problem in future. We gladly to help you.
We offer prices which is not to expensive. Just contact us to now more.
Please follow and like us: