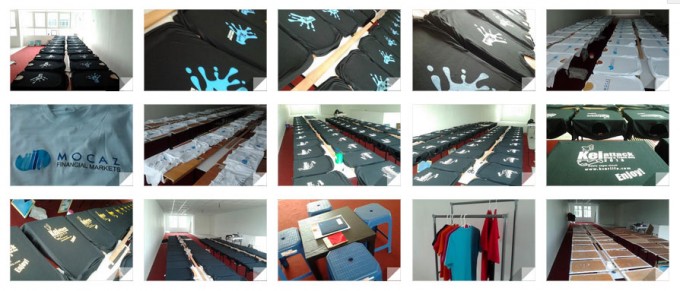 Month January 2014 passed fast enough. Among the developments in KilangCetak, moving to a shop lot located at Medan Stesen 19/6, Station 18, Ipoh, Perak.
In February 2014, we are starting a program 'AGENT' across the country. You will enjoy a more attractive price. Interested?
You want to order shirts? contact us via email with design to kilangcetak@gmail.com
If you wish to our premises, address: No.3A, Medan Stesen 19/6, Station 18, 31650 Ipoh, Perak. However, an appointment must be set first.
Far? Delivery service is available at affordable price.
Please follow and like us: